This article discusses the life of Beatrice Portinari, a young woman whose character appears in the Divine Comedy.
BEATRICE PORTINARI was born in 1266 and died in 1290. She was the daughter of a wealthy family of Florence, Italy, and married Simone dei Bardi.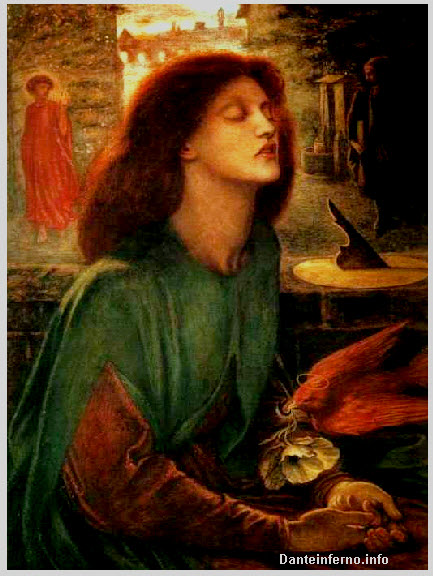 Dante met her when she was nine years old, dressed in a gown of dark red color, and her appearance made a lasting impression upon him. He met her again nine years later, clad in a gown of white, and from that time she was his inspiring muse, though he never saw her again and she died at the age of twenty-four. It is doubtful whether she reciprocated his affection, but her soul glided about him and his poems afford evidence of the depth of his feeling. He recounts his love for her in the "Vita Nuova," and in the 30th and 31st cantos of "Purgatory" she is made the emblematic personification of divine wisdom.







Advertisement: